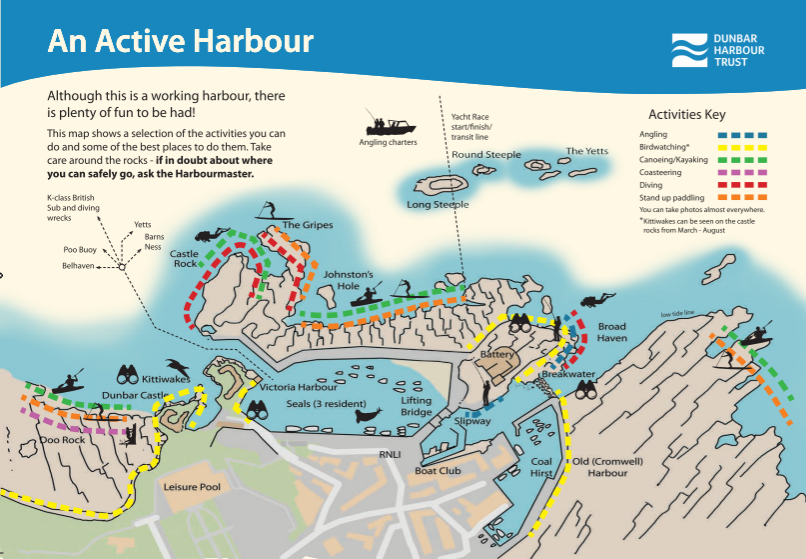 Our local area is home to a huge variety of birds and marine life, excellent views, spectacular walks on sand and rocks with crashing waves. Be careful we have big tides!
We are famous for our cliff-nesting birds, including kittiwakes, guillemots, razorbills, shags, fulmars, gannets and herring gull. Look closely, but leave them in peace during the nesting season, March to September.
During winter we have eider ducks, gulls, purple sandpipers and oystercatchers.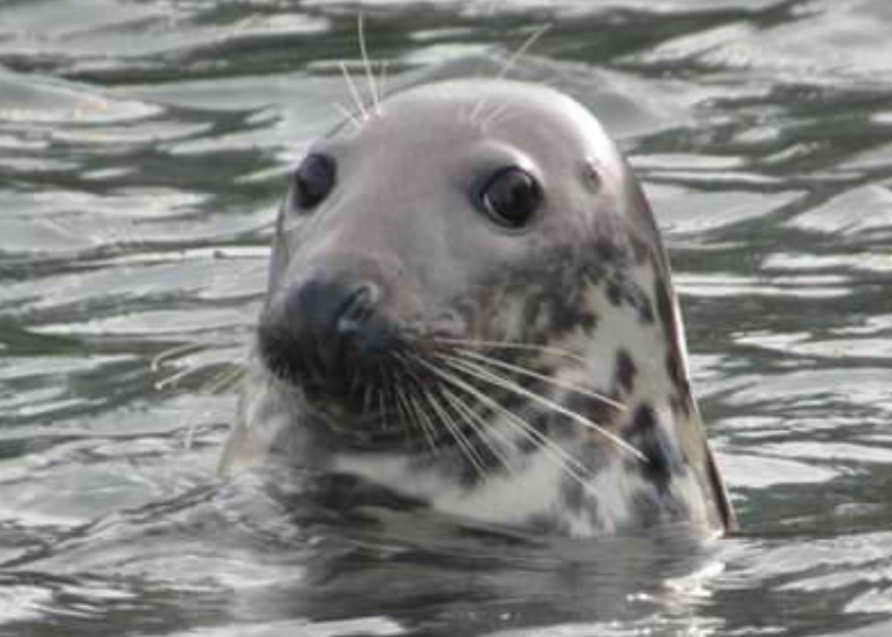 There are usually grey seals feeding from the fishing boats floating in the harbour. With big, wide eyes they look at visitors with interest – like harbour dogs!
Sometimes the seals climb onto the boats to get a bigger lunch!
Check out the happy seal on "A Swell Day" from MacLean Photographic on Vimeo at A Swell Day
We have 32 interpretation panels. You can learn everything about shipwrecks, pirates, lighthouses, birds, seals, wars, battles, whales, diving, geology, trading, Dunbar Castle, the Battery, lifeboats and so much more ………
Just walk around and see the images and explanations.
Virtual Walkround of all our Information Panels (some may be slow to open)