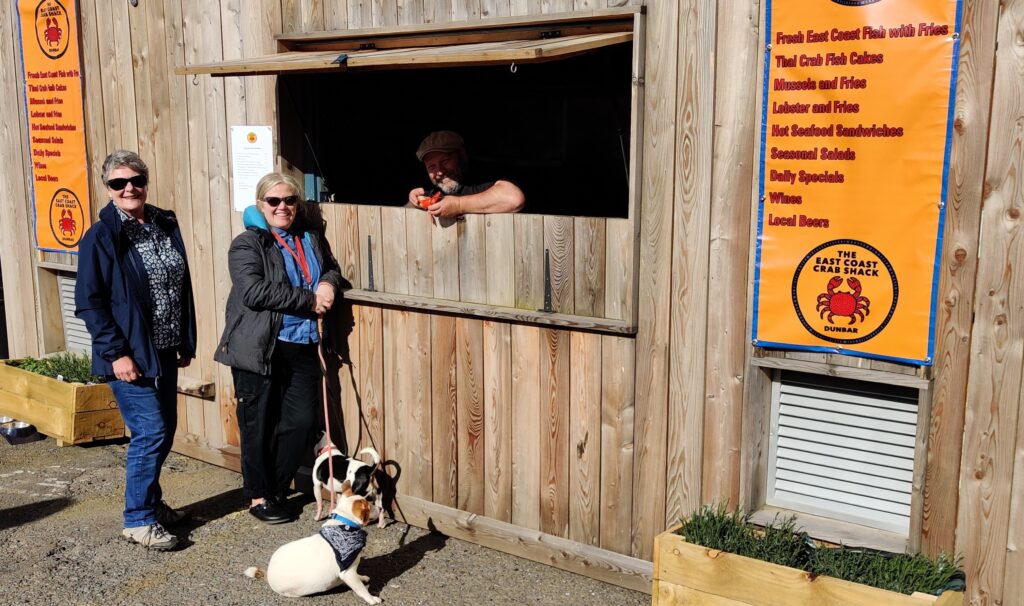 Mark Gibson opened his Crab Shack in 2022. Sunny Dunny's sunshine has meant his business is doing well.
Menu includes: Crab Cakes, Fish Tacos, Lobster, Scampi , Haddock, Mussels, Beef or Veg Chilli plus Salad, Sweetcorn, Chips: all done in a variety of ways.
Opening Hours (approximate according the weather)
May to June – Thursday to Sunday 12 noon to 7pm
July to Sept – Wednesday to Sunday 11 am to 7pm
Remember there's other scrumptious food around the harbour to be found at Bisset's Seafood and the Kittiwake Cafe!
PS: What do crabs need to stay healthy? Vitamin Sea!
Photo by Kenny Maule