Contact the Harbour Master on harbourmaster@dunbarharbourtrust.co.uk
Telephone 07958 754858 for any of the following enquiries.
Visitors Berths:
Please contact the Harbour Master before arrival into the harbour. Advance booking is strongly recommended.
If you are arriving outside office hours, please notify the Harbour Master by calling or texting to let them know of your arrival.
There is an electrical hook up and water available, although visitors will need their own connecting cable and hoses.
We do not have toilet or shower facilities in the harbour, however these are available at the Dunbar Leisure Centre a short walk from the visitor berth.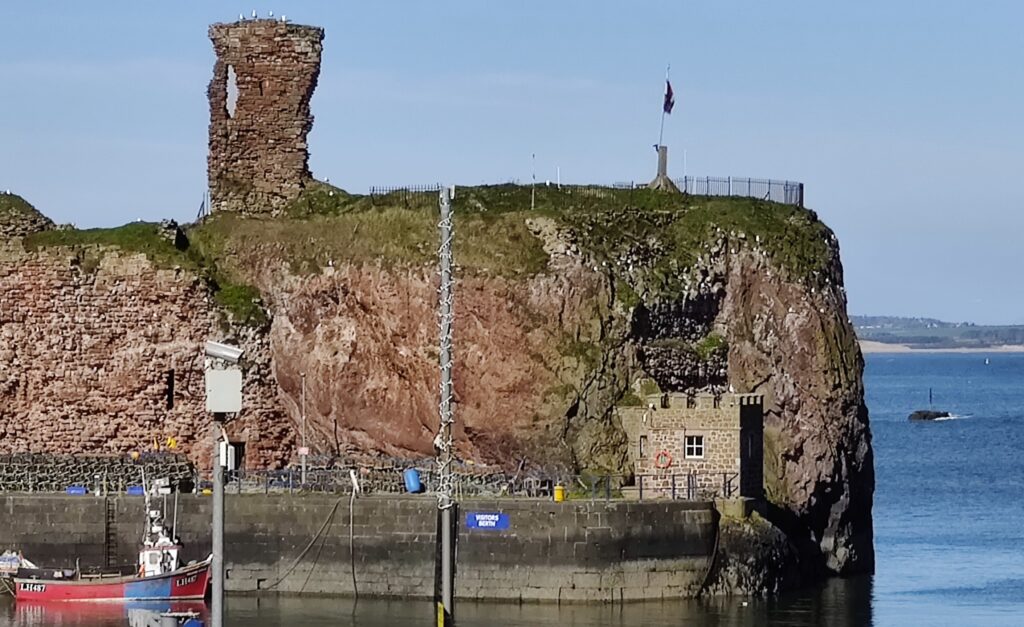 Blue Visitors Berth sign, centre shot
————————
https://www.enjoyleisure.com/venues/c4/dunbar_leisure_pool/
Use of shower facilities only £2.00-£3.00 approx.
Commercial Enquiries:
Please contact the Harbour Master for all requests for commercial vessel berthing including crew transfers.
New Mooring Enquiries:
Fuel information:
Class D Marine Gas Oil is avialable. Visiting vessels will require the Harbour Master to dispense fuel.
Maintenance Bay booking:
All vessels wishing to use the maintenance bay must book in with the Harbour Master. Vessels must be securely moored and weighted to ensure it sits safely on the bay
Bridge Operation:
Resident commercial vessels can self operate the lifting bridge after training approval from the Harbour Master. Otherwise please call Harbour Master for assistance.