Sailing Club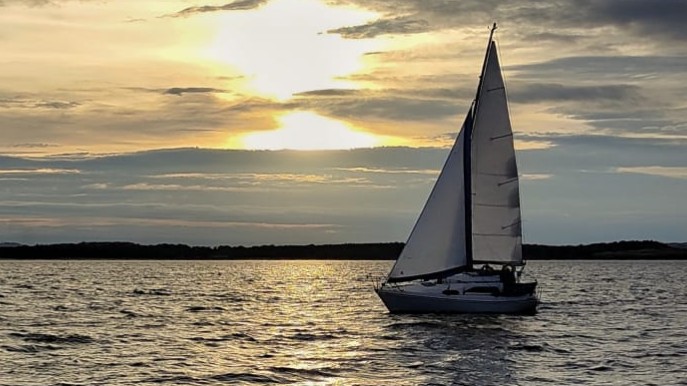 Dunbar Sailing Club is a small but very friendly sailing club. You can be assured of a warm welcome from our members whether you have come across the Forth or across the North Sea.
We have an active summer programme of cruising and racing including picnics, BBQ's, cruises in company and a Wednesday Series which runs all summer with longer races at the weekends. We will always welcome new members and if you are interested in sailing or crewing then get in touch and give it a go.
Contact Dunbar Sailing Club: Dunbar Sailing Club website
Rowing Club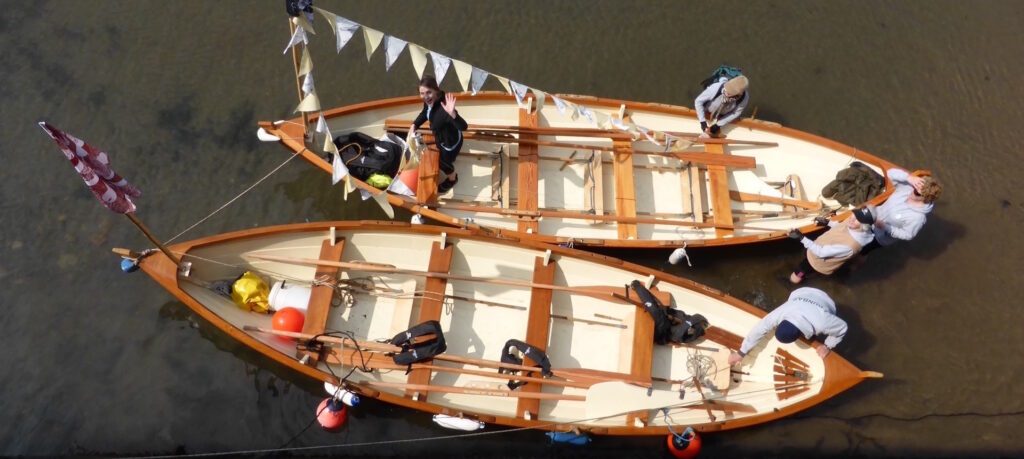 In 2010, at the instigation of The Scottish Fisheries Museum in Anstruther, the sport of coastal rowing, previously a traditional activity in the Forth was revived. There are now over 70 boats taking part in Regattas all over the country .
The design of the boat follows that of a Faroese skiff, 22' long , chosen for its ability to meet the demands of choppy sea conditions. Dunbar has now two fine boats, 'The Volunteer' and 'Black Agnes', each taking a crew of five who train out from Dunbar harbour and regularly compete in Regattas. New club members are always welcome. Full safety equipment is provided.
Further information is available from the Club Secretary by email to maule320@gmail.com
Day Angling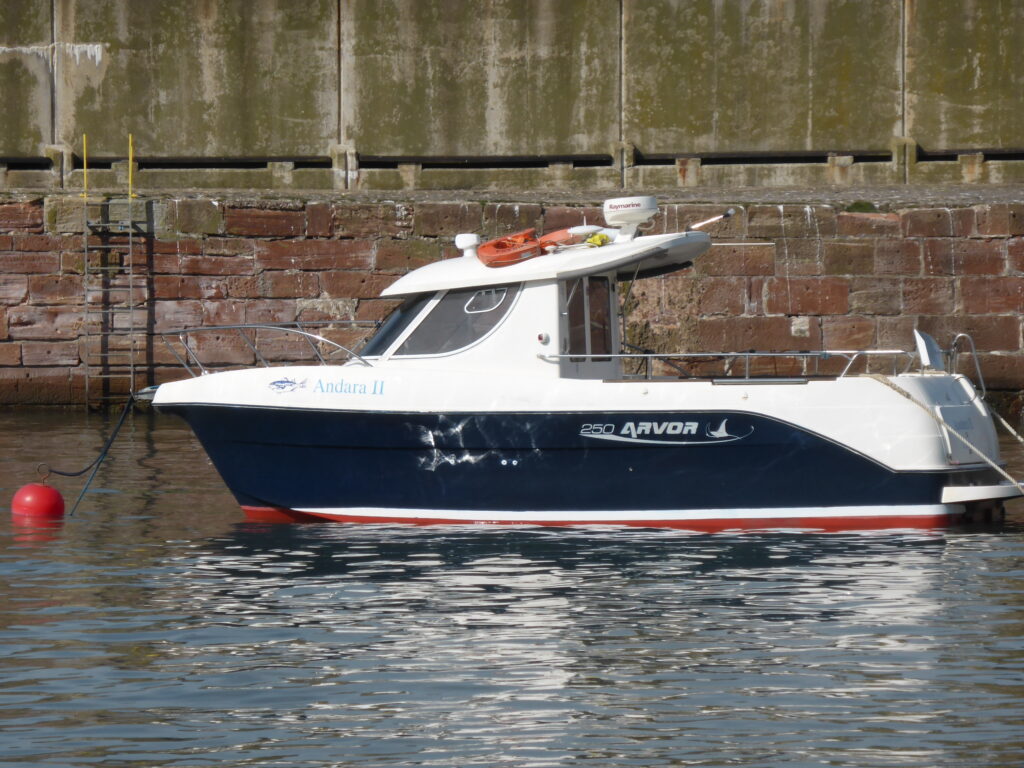 Sea Angling
Just an hour from Edinburgh, Dunbar is an accessible centre for East Coast Sea Angling with good inshore fishing close to the harbour. The main species are cod and mackerel with ling, pollock, coalfish and ballan wrasse for variety.
The harbour provides facilities for launching your own boat and is also the home of Andara II charter boat operating from spring to late autumn which, in addition to boat hire, can provide rods, reels, bait etc.
Andara 2
Licensed for up to six anglers.
For further details: contact Trevor on 07515 009214 or trevor@andara2.co.uk or www.andara2.co.uk
Angling from the North Wall
Many anglers use the North Wall and behind the Battery. Check the tides and swell for your safety.
Surfing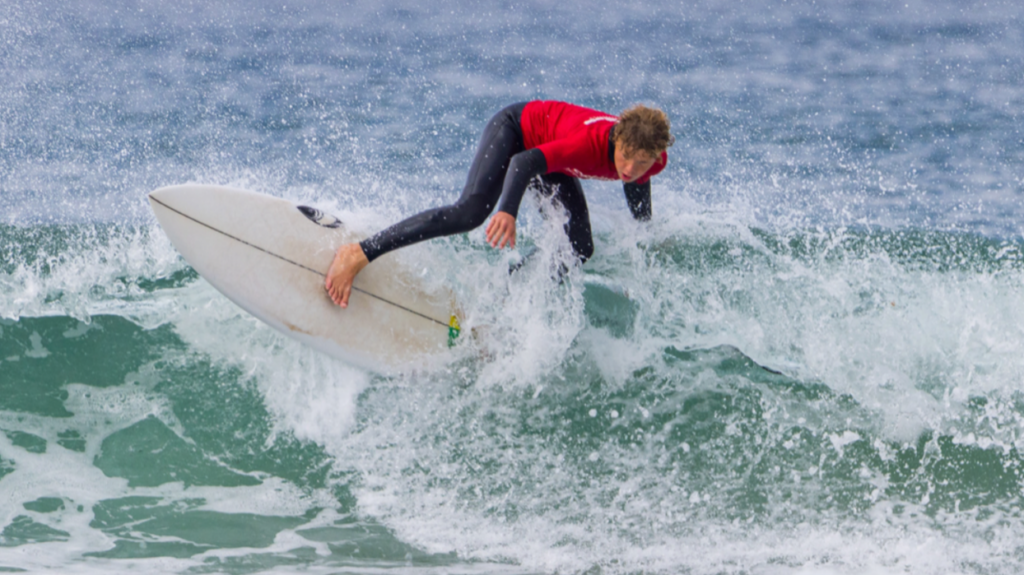 Coast to Coast Surf School has a Scotland-wide reputation for teaching surfing, bodyboarding, coasteering and stand-up paddling (SUP), with a growing watersports community at Belhaven Beach and Dunbar Harbour. Coast to Coast
Belhaven Surf Centre at Belhaven Bay. Home to several organisations improving surf safety, access to all for surf and coastal watersports, sports performance and environmental education.
Contact: belhavensurfcentre@gmail.com and Belhaven Surf Centre
Diving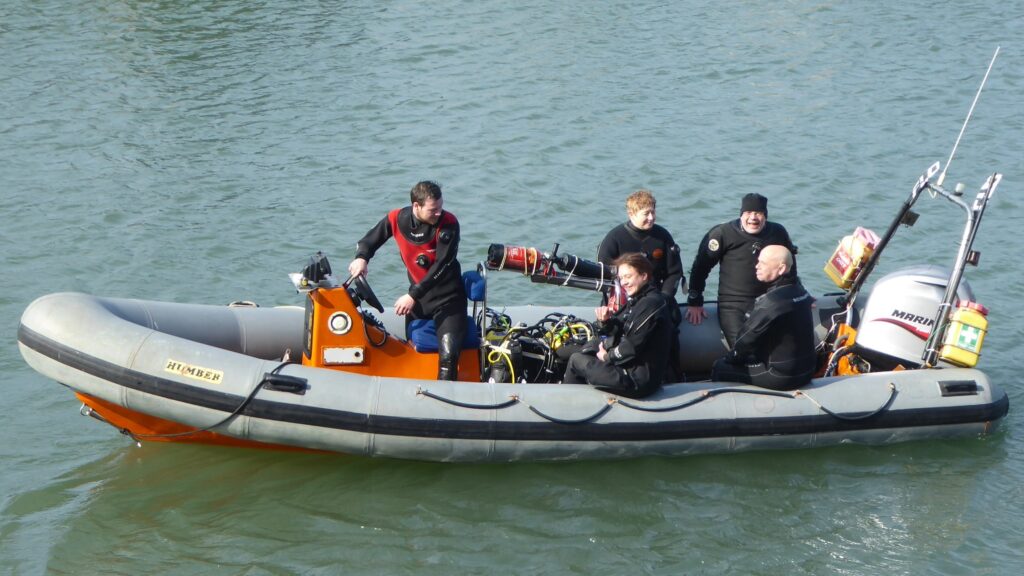 The harbour entrance at Dunbar, to the east of Edinburgh, is guarded by what was once a grand castle. The castle may have fallen into a state of disrepair recently, but the diving beyond the harbour walls is as good as ever.
Keep well clear of the harbour entrance, the harbour itself, and the entry lanes from the north and the north-west. Follow all usual diving protocols.
An offshore pinnacle and three wrecks are waiting to be investigated, but shore diving is superb, too, as you might guess by looking out from the old Battery fort at the south end of the harbour towards the five small islands just offshore.
Sea Cadets