Dunbar Castle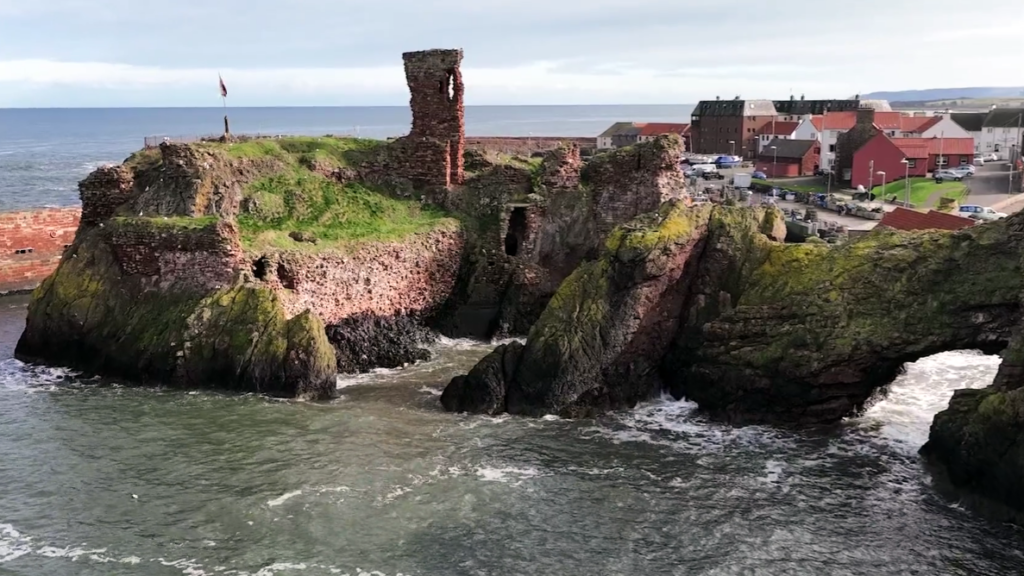 In its heyday, after the loss of Berwick in 1482 and in the aftermath of the Battle of Flodden Field in 1513, Dunbar Castle was the most important castle in Scotland till it was dismantled in 1561 by Act of Parliament. Today the dismantled remains of the 'impregnable' Castle and Albany Fort are greatly under-appreciated and in need of careful conservation and good interpretation. Due to the strength of the mortar the original construction is more robust than it appears, and the amount of loose or dangerous masonry is relatively limited. A programme of repairs to make the ruins safe and preserve them is being pursued by the Dunbar Harbour Trust. Possibilities for making the remarkable sea cave, the internal passage to the top of the Castle and the Albany Fort accessible are also in scope.
This will be a multi-million pound project, and it will help fund-raising if it can be shown that many private donors had sufficient interest to contribute to this exciting project themselves. (See 'Donations' tab). The early financial support of Community Windpower Ltd and the Dunbar and East Linton Area Partnership has made this project possible.
Branders for the small fishing boats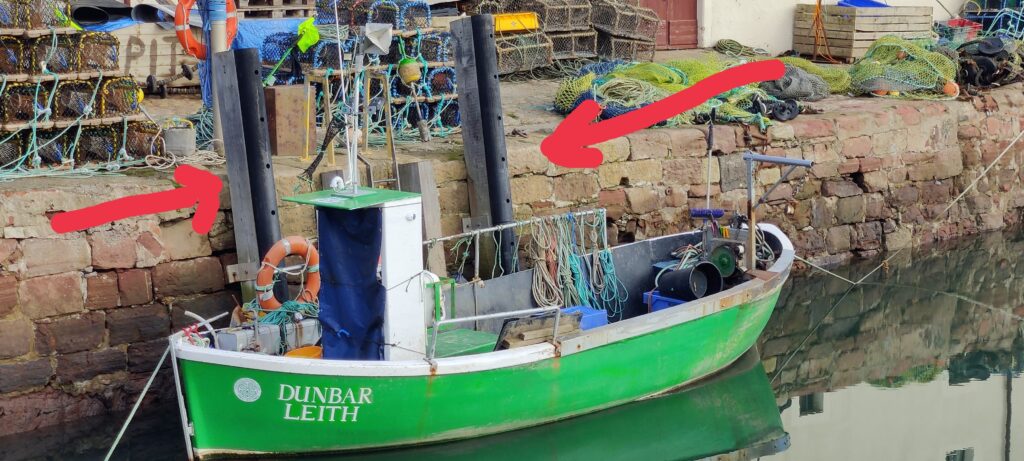 Branders are tall oak timbers with strong rubber 'fenders', designed to keep boats afe as they rise and fall with the swell and the tide. Out tides are 5 metres, sometime with an addition 1 metre swell. Thta's a lot of rising and falling!
Cromwell Harbour has always been the safe haven for our fishing fleet and with the flourishing fishing industry in Dunbar it is increasingly important to make the mooring facilities better and safer for our smaller boats.
Harbour Wall repairs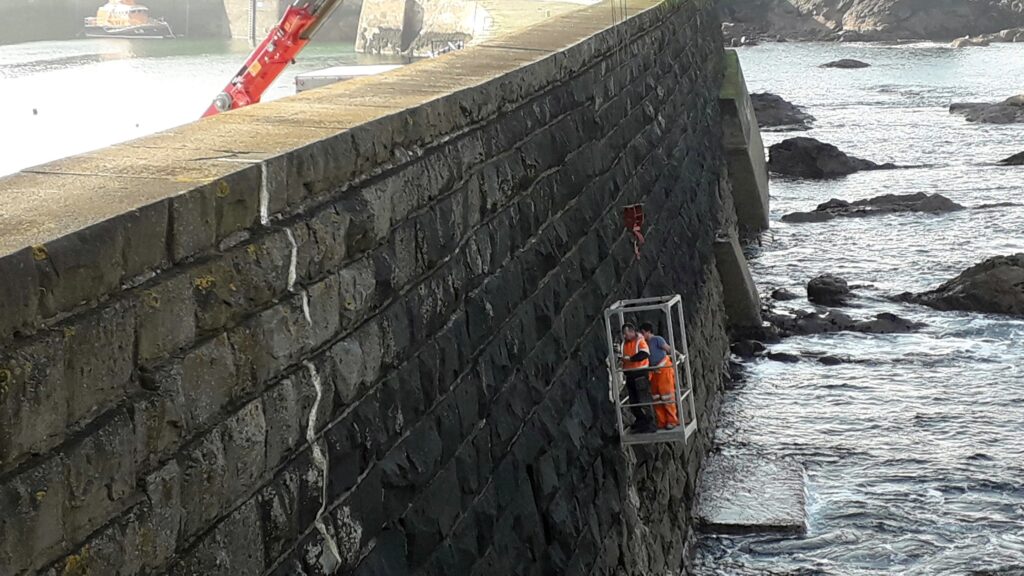 The North Sea constantly threatens our sea walls in Dunbar and, with the support of Marine Scotland, Dunbar Harbour Trust adopts a 'stitch in time' policy, recognising that regular small repairs help to minimise the chances of a crisis caused by a breach in any of the walls.
The Broadhaven breakwater has recently been built up further.
Environmental and educational opportunities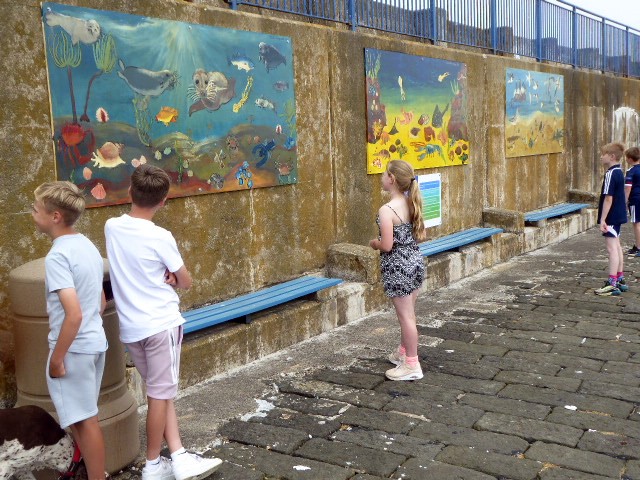 Depending on the success of grant applications there are plans:
To improve the harbour environment, in particular with a view to reducing the amount of plastic in the sea
To educate the school children through active projects to understand more about marine life around Dunbar.
To encourage active travel to and from the harbour.
The Harbour Management has recently approved the installation of a cute-looking bike rack.
Harbour Improvement Plans
Every three years Dunbar Harbour Trust consults with its users and residents to capture the improvements that are important to them. It is evident that, as a small charity, Dunbar Harbour Trust is not financially able to deliver everything that everyone wants, but it has proved very successful in delivering most of its plans.
Dunbar Harbour Trust is now in the third year of its third Harbour Improvement Plan covering the years 2021-2023. Some of the major improvements in the first two years of this plan have included –
Commissioning of new stores for the fishermen – the Maggie stores
New Maintenance Bay
South Pier Road improvements
Repairs to the Broadhaven
North wall safety gate
North Wall art – working with the children of Dunbar
Leading lights refurbished
Designated pitches for retailers
Videos: The Castle & The Battery
Oil tank, new, resited
In the 2018-2020 Harbour Improvement Plan, projects that were delivered included –
Introduction of comprehensive CCTV across the harbours
Branders for the large fishing boats in Cromwell Harbour
Major wall repairs
In the 2015-2017 Harbour improvement Plan, projects that were delivered included –
Restoration of Dunbar Battery
Installation of electric davits for the fishermen
Improved fuel management system
New benches along the North Wall
Big Belly for improved waste management