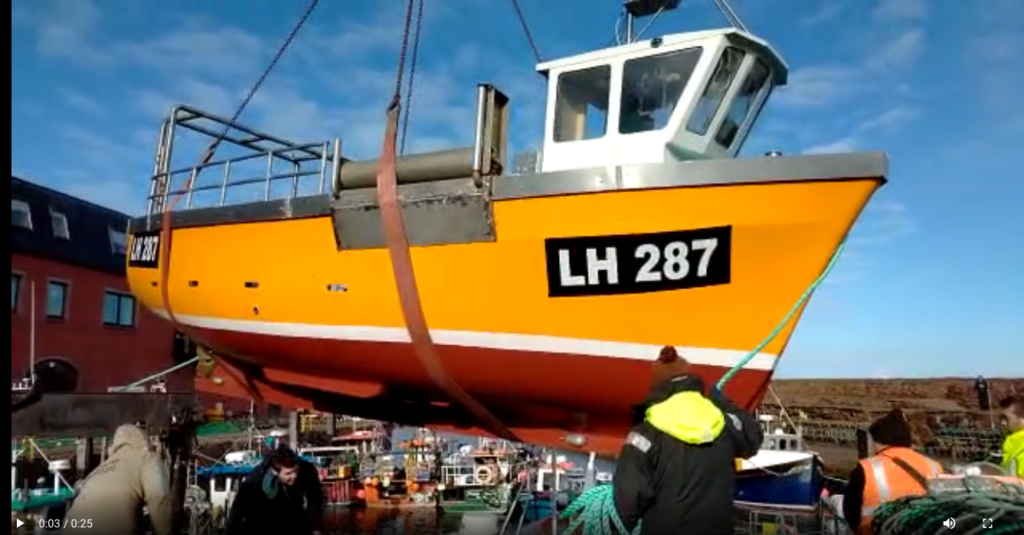 Girl M, Skipper Ryan Stewart's new boat. Named "Girl M" for his two daughters Millie and Marlowe . Ryan has been preparing her for "months and months".
Launched at the Old Harbour, Wednesday March 15th. Year of build 1992, length 7m, beam 2m.
Coloured yellow as there's not many yellow boats in Dunbar and, anyway, just to be different; why not? Engine: Transit 2.5 litre marinised, about 65 hp.
Ryan will be working single crew with fleets of 20 creels for crab and lobster.